Taiwan Fast Track
Airport Meet and Assist
VVIP Service at the airport in Taiwan Taipei Taoyuan or Songshan airports ...
CHECK PRICE
BOOK NOW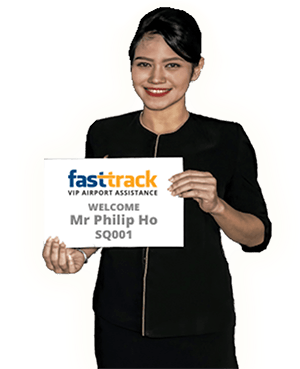 Taiwan Airport Meet and Assist services for any traveler, on any airline, in any cabin class.
Taiwan  has two busy airports in Taipei and Songshan. Booking a Meet and Assist Service will make passing through the airport fast and easy. Taiwan Fast Track local greeters help bypass the lines and make for a quick arrival, a smooth departure, or a successful connection.
Fast Track's service in Taiwan  adds a first class feel, usually reserved for celebrities. It will include an airside greeting at the airbridge, use of a VVIP lounge and special handling with border controls. Our reservation team & booking system will help you book the exact service you need.
Taiwan Meet & Greet service in Taipei at Taoyuan (TPE) and Songshan (TSA) airports....
On arrival Taiwan Fast Track's English speaking greeters will meet you near the air bridge. They will assist you through any passport or visa control, and escort you to the baggage and customs area. They will help find your driver, or if you booked a connection, check in for your next flight.
On departure, they will contact your driver, will assist you through check-in and immigration, and will take you to your airline lounge or the boarding gate.
For connections, the greeter will meet you near the air bridge and will guide and escort you through the arrival, departure and transfer processes needed for your connection, right through to your airline lounge or the gate.
For more than 10 years our Airport Assistance and Booking Team has assisted thousands of travellers pass smoothly through busy airports. Before you book, Fast Track's tools and expert staff will help you understand and choose the exact service you need at the lowest possible cost.
Fast Track services are available to any traveler, on any airline, and in any cabin class, and in all major airports around Asia, the Middle East & Africa.
In Taiwan, at Taipei, we serve the airports of Taoyuan (TPE) and Songshan (TSA). We offer travelers VVIP meet & greet concierge assistance in each of those airports' international terminals.
Most international visitors to Taiwan fly into Taipei Taoyuan International airport (IATA Code TPE) which is in the Dayuan District about 40km (25 miles) west of the city. It has two terminals and handles around 44 million passengers on 246,000 flights per year.
Operated by Taoyuan International Airport Corporation, it was ranked Best Airport for its Size by the Airports Council International in 2016.
This major airport opened in 1979 as Chiang Kai-shek International Airport in honour of the former President Chiang Kai-shek. It changed its name to Taoyuan airport in 2006. In 2016 it handled 2.1 billion kg of freight making it the 6 th busiest airport for international freight in the world. It has two parallel runways which can handle 60 aircraft movements per hour. Both runways have state-of-the-art instrument landing systems.
Taoyuan Airport is the main hub for China Airlines and EVA Air and a secondary hub of Uni Air and Tigerair Taiwan. It has two terminals connected by a driverless TTIA Skytrain plus a VIP Terminal. T2 opened in 2000 and expanded in 2005. Plans are afoot to build a third 640,000 m² terminal in 2020. At a cost of US$2.3 billion, it will be the most expensive construction in Taiwan's history.
Taipei's second airport is Songshan Airport (IATA Code TSA) which serves chartered and domestic flights and limited international flights to China and Japan. Located within the city's downtown area, this smaller airport is convenient to the Business District. It handles around 6.1 million passengers and 43,000 metric tonnes of cargo each year.
Built in 1936, Songshan Airport was the original airport in Taipei until Taoyuan opened to relieve the overcrowded airport. The 450-acre site is shared with the military base.  Both Taipei airports offer full Fast Track Services including VIP Meet and Assist, private Carand Driver and Fast Track Immigration.